Jaddanbai
(1892 or 1908 – 1949)
TAQDEER1 APNI APNI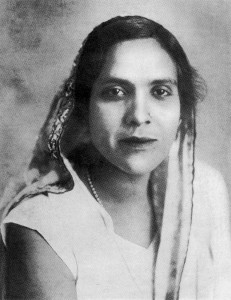 Jaddanbai played a pioneering role in Indian cinema in the early talkies era. She started off as an actress and was also one of the first women to produce, direct films and compose music for films. But her achievements have been overshadowed by her reputation as the legendary Nargis's mother.
Jaddanbai was born in Varanasi in either 1892 or 1908. Her mother, Daleepabai, was a famous tawaif in Allahabad but they moved to Calcutta while Jaddanbai was still a child. There she underwent prodigious training in classical music under Moujuddin Khan who is considered one of India's best thumri singers till date, and Barkat Ali Khan, the younger brother of Bade Ghulam Ali Khan. She was an artist of great talent and vitality.
Jaddanbai had two sons – the elder from a Gujarati businessman named Narrottamdas and the second, from her accompanist on t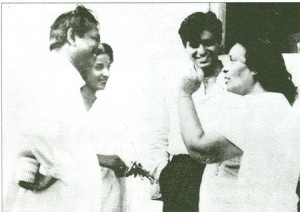 he harmonium, Meer Khan. Nargis's father was Uttamchand Mohanchand. He belonged to a Brahmin family and was disowned because of his association with Jaddanbai. Theirs was an enduring relationship and after their marriage, Uttamchand adopted the name of Abdul Rashid and Jaddanbai, that of Jayadevi. Nargis had two names too – Fatima and Tejeshwari.
Tawaifi culture was on the wane in the 1930s which is when Jaddanbai made a prescient move to Bombay. Early 20th century Bombay was modernizing rapidly. Cinema was a dynamic and heterogeneous space for entertainers who were converging there from all over India. Jaddanbai was one of them and she negotiated this space with initiative and talent, both as a former tawaif and as a woman. The ride, however, was far from easy.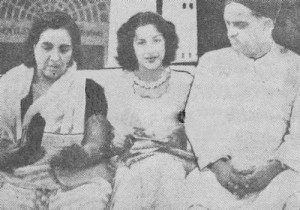 Jaddanbai had a short-lived acting career2. The film industry in the 30s was seeking respectability. Upper-class actresses such as Devika Rani and Shobhana Samarth, were coming in, which probably restricted the space for others. Film production in the 30s was dominated by large film houses with their own pool of actors and in 1936 Jaddanbai decided to start her own film company, Sangeet Movietone. She produced, directed and acted in four films under its banner.3
The 30s saw the setting up of other production houses by women. The first of these, the Fatma Film Corporation, was set up in the 20s by the actress Fatma Begum. Her daughter, Zubeida, who starred in the first Indian talkie Alam Ara (1931), subsequently founded Mahalakshmi Movietone in 1934 and Sulochana, née Ruby Myers, started Rubi Pictures in 1939. Sangeet Movietone was thus part of a small yet definite trend. None of these houses, however, survived into the forties which saw the birth of the blockbuster powered by the star system. Film production became an expensive business and Jaddanbai was soon forced out of business.
When this happen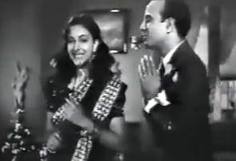 ed, Jaddanbai, who had enrolled Nargis at an elite Bombay school, was forced to pull her out. She was inducted, at the age of 14, into Mehboob Khan's Taqdeer (1943). The film was a success and the family's fortunes were salvaged. Nargis made it big in 1949 with Andaz and Barsaat which were among the first of Bollywood's star-studded formula films. This was the trend that Jaddanbai had not been able to keep up with and it was ironic that Nargis rose to such great fame on its basis.
Jaddanbai comes across as a woman of vision and resilience at a time of cultural and social transition. She demonstrated staying power in the face of financial difficulties and secured the fortunes of all her children in cinema – Anwar Hussain became an actor and Akhtar Hussain, a director, though neither rose to the same heights as Nargis. Depending on the date chosen for her birth, she was either 41 or 57 years of age when she passed away, with numerous achievements to her credit.
More Photos