Sentimental Comparison
Noor Jehan-Lata Mangeshkar
Noor Jehan or Lata Mangeshkar. Who is better? The debate has been going on forever. What exactly are we comparing? Their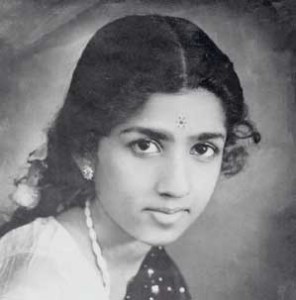 voices ostensibly. But a voice is more than just a voice. It has a context.
Noor Jehan and Lata Mangeshkar were roughly contemporaneous. While both started out in the Indian film industry, Noor Jehan left for Pakistan at the height of her fame in 1947. People often ask – What would have happened had Noor Jehan not left. This question though hypothetical makes a valid point – both are formidable talents with voices of wide range and flexibility. Both their voices are highly trained and of a virtuosity hard to match. But their careers diverged in many ways after 1947 and comparing them is not a straightforward matter.
Secondly they are not just singers, they are national icons. Noor Jehan was Pakistan's mallika-e-tarannum whereas Lata is the voice of the Indian nation. In 1965, when Lata sang ae mere watan ke logon, Noor Jehan sang ae watan ke sajilay jawanon.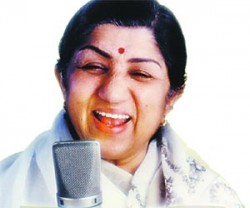 The online debate on who is better generally has Pakistanis rooting for Noor Jehan and Indians for Lata Mangeshkar. Such a comparison makes no sense at all.
Noor Jehan and Lata Mangeshkar's careers were conditioned by the artistic environments in their respective countries. Here Lata had the definite edge. The Pakistani film industry was nowhere as robust as the Indian one and Noor Jehan made only 14 films there, ten in Urdu, four in Punjabi. She took to playback singing towards the end of her acting career in 1963. Lata's voice, on the other hand, when coupled with the maestros of the Indian film industry such as C. Ramchandra, S. D. Burman, Madan Mohan, Salil Choudhary – the list is endless – alchemized into gold. So in a certain way when Noor Jehan and Lata are compared what is actually being compared are their songs, not their voices. And Lata's are definitely far better.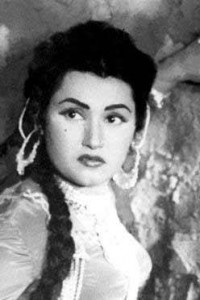 After the end of her acting career, Noor Jehan also branched out as a singer of non-film Punjabi and Urdu songs. Lata, on the other hand, has always lent her voice – to screen personas and to the nation which appropriated her voice to propagate its myth. Indian films had a delicate balancing act to perform between the contradictory aspects of Indian culture in which upper-caste Hindu values of renunciation and spirituality were being overtaken by consumerism and individualism. Feminine roles were split into two with Lata's voice expressing the sweetness and existential sadness of the good part of Indian feminine. It was a voice from which her own personality was excised. There were no personal idiosyncracies. She had a conventionally classical style. Every note was true and the emphases were even. Her singing was limited to a spectrum which never touched the extremes – from allah tero naam to chadh gaya papi bichua.
There is no saying how Noor Jehan would have developed as an artist if she could have been the icon of a stronger Pakistan. But the country has been in a state of continuous crisis. It has not provided the environment for a robust artistic culture. This is why Noor Jehan was restricted to such a narrow Urdu-Punjabi repertoire. It is a measure of her greatness that she continued evolving as an artist and carved for herself a uniqueness despite the drawbacks. Singing in a national void for and by herself, she performed with panache and abandon. She had a daring style – listen to her wide vowels, as if expressing a flow of emotion too great to be contained, in her 80s version of Mujhse Pehli Si Mohabbat– "Tu jau mil jaaye tau taqdeer nigun hau jaaye".1 As she grew older she let her voice age. It became husky, thickened and ragged as the difference between the original version of this same song and the version above shows.2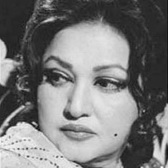 Noor Nehan's passionate abandon and Lata Mangeshkar's containment are what is most often compared. These, however, are the merits of two singing styles – non-playback and playback. The abandon, it is true, existed in Noor Jehan's earliest numbers and in her playback songs too. But it is not as if Lata is incapable of such singing– as her thumri – 'shyam mose na khelo hori' (Aap ki Seva Mein, 1947)3 proves. These different styles are replicated in their personalities. Lata's self-effacement as a singer is repeated in her white and off-white sarees with her pallu modestly draped over her head. In complete contrast Noor Jehan's appearance is one of corpulence. And her exaggeratedly made up face made her appear decadent and even grotesque at times.
Noor Jehan's personal life was common knowledge. She had numerous liaisons and six children giving the impression of appetite and fecundity. But Lata was no virginal behenji either despite her shuffling gait, her hunched back and inimitable two plaits. She had a very colourful life– alleged relationships with Pt. Husnlal, a married Sardul Kwatra and a married Hemant Kumar, a confirmed relationship with C. Ramchandra, a near-marriage to Jaikishen and lastly her liaison with Raj Singh Dungarpur. But these were passed over in silence. It was as if India had tacitly decided think of her only as a disembodied voice – timeless, classical, perfect, a divine miracle – in fact Bade Ghulam Ali Khan's remark – "kambakht galti se bhi kabhi besura nahin gaati" – is so often quoted to suggest just that.
How can one characterize these great singers relative to one another ? If Lata is water Noor Jehan is wine or even whisky. And if Lata is spirit Noor Jehan is definitely flesh. Humans are both flesh and spirit. At times they like water and at others whisky. So it's pointless to make a comparison. Unless of course you are a teetotaling hermit or a debauched alcoholic.