Ghost Song
Hundreds gather and stand in a large queue at the ticket counter of a surburban multiplex. As they carry a ticket along with them when they walk into the auditorium, they put on their rectangular shaped 3D glasses. This is the era of Friday the 13th where viewers, irrespective of which film it is, walk into multiplexes just for the 'goosebump' experience. If Kamal Amrohi was alive he would have been proud of the fact that he laid the foundation for this experience in Indian cinema way back in 1949.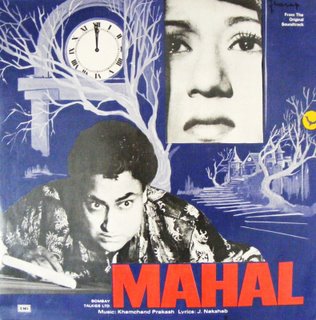 Mahal (1949) was India's first suspense film. It was Kamal Amrohi's first directorial venture. In it Hari Shankar (Ashok Kumar) comes to claim his inheritance – a palatial building known as Shabnam Mahal. He does not see anything out of the normal until he shockingly sees his portrait on the wall. The housekeeper tells him the background to the portrait and the tragic ending to the story of two lovers. Later, Hari Shankar hears a woman singing and sees her on a swing in the garden. When he approaches, she disappears. Hari Shankar is warned to stay away from this house but he is not able to. No one can help him now as he is drawn deeper and deeper into the dark world of "Aayega.. aayega…".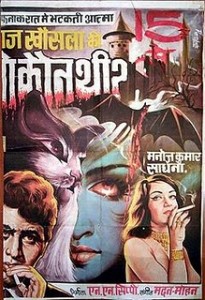 Khemchand Prakash scored the music for Mahal. The key song Aayega aanewala, sung by Lata Mangeshkar, was brilliantly used as a leitmotif throughout the film which was about the ghost of a woman who died a tragic death and was waiting for her lover to return. The song set the trend for a suspense film to have a song as a leitmotif, as in Madhumati, Woh Kaun Thi, Mera Saaya and others. The recording of Aayega aanewala began with a microphone placed in the center of a large hall and Lata in a corner. As the song began she inched her way singing to the microphone giving the effect of a voice rising out of the mists of time.
Aayega aayega made Lata Mangeshkar into a star overnight. Such was the impact of the song that within a year she had changed the face of playback singing with her highly trained voice and its fantastically 'sweet' quality which never grated despite its high pitch. For this reason it was perfectly suited to the microphone which is one of the reasons among many others that she succeeded so brilliantly as a playback singer.
In aayega aayega, Lata Mangeshkar brilliantly interprets the complex nuances of the frailty and strength of the Eternal Feminine wronged, its waiting and its wanting, its longing for redemption which is often quite gory and violent.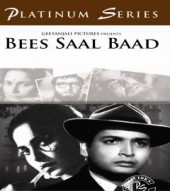 It was Khemchand Prakash who first created the template for the 'ghost song', its terrible beauty and haunting sweetness, as difficult to pin down as the swirling mist and fog usually accompanying it. It is a pity that he died soon after and could not live to see his creation raised to the status of a minor genre, repeated over and over again – in Bimal Roy's Madhumati where Dilip Kumar too comes to a strange mansion and is haunted by the strains of Aaja Re Pardesi filling the air, sung again by… who else but Lata Mangeshkar. Coincidentally, Lata considers both Aayega Aanewala and Aaja Re Pardesi among her ten best songs ever, though Naina Barse (Woh Kaun Thi) and Kahin Deep Jale Kahin Dil (Bees Saal Baad) are equally unforgettable.
Aayega aayegacontinues to 'haunt' us. It's like the sound of the old wall clock in Mahal ticking into our time, drawing us like moths so that we keep listening to it over and over again.