Mehboobjan
GHOST VOICE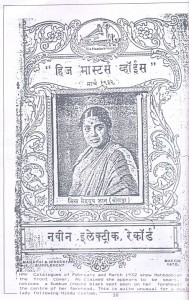 Very little is known about Mehboobjan. For instance, she is nowhere as famous as her Maharashtrian contemporary Hirabai Barodekar. For this very reason she embodies the early 20th century woman performer in India, surviving, in a time of dwindling patronage, on the strength of her talent, her youth and her resourcefulness. Mehboobjan occupied the ill-defined stigmatized space between the arts and sex work accorded to provincial women singers at the time, who, as they progressed through life, lived in gradually straitening circumstances and then disappeared into obscurity.
Mehboobjan's existence came to light when collectors happened to chance upon some of her 78 rpm discs and were amazed by the quality of the voice emanating from them. They have reconstituted her biography, or rather the semblance of one, on the basis of evidence yielded by the blurred and confused testimony of those, now well advanced in years, who had once seen her perform.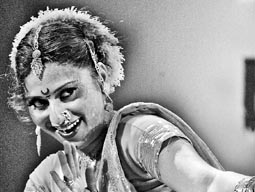 Mehboobjan's name indicates that she was a jan and not a bai. Bais were singers and, in the hierarchy regulating the status of women performers, they were supposedly a rung higher than jans who both sang and danced. People who knew her remember how she enthusiastically performed lavanis in tamashas, melas and during religious festivals. She was also a classical artist and performed at ticketed concerts (jalsas) too and it can be inferred that she was quite a well-known public performer in her day. Mehboobjan performed in towns such as Pune, Kolhapur and Nagpur and her radius of activity seems to have been purely local.
Mehboobjan recorded at least seventy 78rpm discs over five years from 1931 to 1936 which were her most active years. Her 12″ disc with Raga Multani on both sides is superb and it now constitutes a very valuable collector's item. She sang in four languages- Hindi, Urdu, Kannada and, of course, Marathi. She acted in a talkie produced in Kolhapur, sang some of its songs as well as at least two songs in other films.The film she acted in would have enabled us to put a face to her name but it is untraceable. A single record cover with her photo on it is available and she appears very attractive and animated in it. People who saw her give conflicting statements about her looks. One person says she was dark complexioned ('black' to be exact) and another says she was fair with very long hair. Another witness says she was "very smart" so she probably had a striking personality.
Not much is known about Mehboobjan's date of birth. A spectator at one of her mehfils in 1933 said she looked between the ages of 30 and 35 at the time. Going by this the year of her birth was probably around 1900. Her place of birth is unknown too though she lived most of her life in Solapur where she owned property. Mehboobjan's family background remains equally obscure. Her father's name is believed to be Mohammed Khan and her gu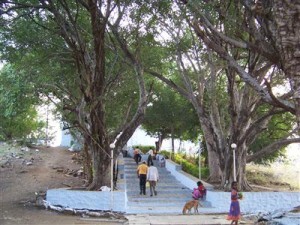 ru's name, Tupelkhan Sitariya. Nothing is known about them. She had at least two children, both daughters. One of them was married to someone with the family name Sheikh from Kolhapur. Her second daughter seems to have resided in Pune.
Mehboobjan seems not to have received much patronage – a fact which clearly must have worked to her disadvantage. Witnesses have rather euphemistically said that "music was a part of her profession" implying, thereby, that she was also a sex worker. This could be why many of the people who knew her were unwilling to reveal the exact nature of their association with her and give more information than they did.
There is no information whatsoever about Mehboobjan's life from the late thirties to the sixties. There are reports that she was living with a Parsi man in Pune in the mid-sixties. But she was back in Solapur soon after. People who saw her then say she led a troubled life, seeking solace in mandirs and dargahs. It is believed that she died in Solapur in the late seventies.
More Photos
All details of Mehboobjan's life are taken from "Notes on Mehboobjan of Solapur", Jayant Raleraskar, The Record News, The Journal of The Society of Indian Record Collectors (SIRC), Volume 22, April 1996. Her image on an HMV disc cover is also courtesy the same source.
Lavani picture source – Pune Mirror
Videos
http://www.youtube.com/watch?v=KVvTF47DNBM