Hindi Film Song
HYBRID
Neele tare se maine ungli jalayi hai ….
The strengt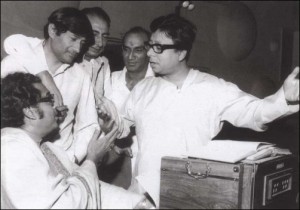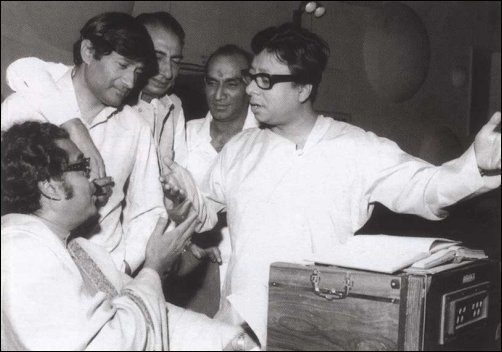 h of the Indian film industry is related to the strength of India's age old aesthetic traditions which have always been characterized by a combination of dance, song and theatre. The Indian film song draws on a highly developed indigenous tradition in music. It is such an integral part of the Indian talkie that their histories are more or less coincident.
India's first feature-length talkie, Alam Ara directed by Ardeshir Irani, was released in 1931. It had seven songs. Between 1931 and 1940 India produced 931 Hindi feature films with an average of 10 songs per films. The talkie led to a demand for actors with singing abilities. The extraordinary K. L. Saigal was the most famous of them all. His entry into cinema coincided with the introduction of the microphone which facilitated a more intimate singing style called crooning. K. L. Saigal was, thus, India's first "crooner"and his entire body of music constitutes a major milestone in Indian popular singing. Songs such as "Balam Aaye Baso More Man Mein1 and Dukh ke Din Ab Beete Nahin"2(Devdas, 1934) brought with them intimations of a private self and the ideology of individualism to a country as traditional as India.3
The playback era in Indian films began in 1935 with the promise of exciting developments to follow. Music director Ghulam Haider is considered the father of the modern Hindi movie song. In the film Khaza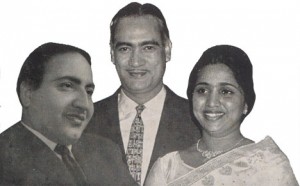 nchi (1941)4 he gave the raga-based melody a modern twist. The 1950s and 60s constitute the "golden age"of the hindi film song rung in by the haunting strains of Lata Mangeshkar's "Aayega aayega" from Mahal(1949)5. This was a unique moment which saw the mobilization of India's most creative artists – Lata Mangeshkar, Mohammed Rafi, Mukesh, Shankar-Jaikishan, Salil Chaudhury, S.D.Burman, Sahir Ludhianvi, Majrooh Sultanpuri … the list is endless.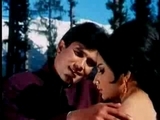 The shift to magnetic tape recordings in the 50s enabled music composers to experiment with a new sound. Key to this development were music arrangers such as Sebastian de Souza, Chic Chocolate and Anthony Gonsalves who integrated western instruments and harmonics into raga-based musical arrangements. Songs such O Haseena Zulfonwali (Teesri Manzil, 1966)6 or Roop Tera Mastana(Aradhana, 1969)7 would never have been possible without them.
Hindi film music of the seventies and eighties was dominated by R. D. Burman who composed music for a new and restless generation. Dum Maro Dum from Hare Rama Hare Krishna (1972)8 is a cult number and is the continuing object of remixes. So is Chura Liya from Yaadon Ki Baaraat (1973). R. D. Burman brought contemporary world music into the Hind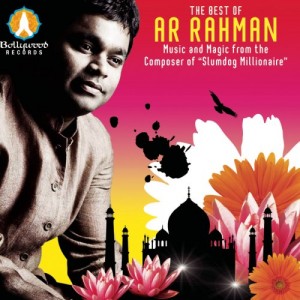 i film songHe is one of Indian cinema's most talented as well as historically significant musicians.
Indian music's most famous contemporary composer is A. R. Rehman. In 2008, Rahman wrote the music for Slumdog Millionaire for which he won a Golden Globe and two Academy Awards.9 In 2010, Rahman composed scores for the Tamil sci-fi romance Enthiran and Danny Boyle's 127 Hours . He has become the face most associated with the integration of Bollywood into an increasingly global culture.
More Photos