Music Video
VISUAL MUSIC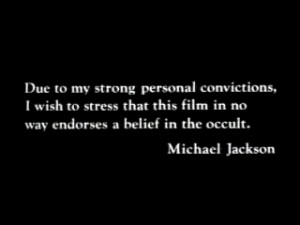 It would be no exaggeration to say that the computer revolution has changed our lives beyond recognition. The applications of digital technology are multiplying like a cancer and we are yet to learn how to control it and not let it manipulate us. It has liberated us in some ways and has enslaved us in others.
In the field of entertainment, digital recording technologies have led to very high quality products such as the compact disc, the DVD and the Blu ray disc. And it also has the potential to make artists of us all because of the with interactive opportunities it provides us with. Amateur musicians can produce sophisticated sound at low cost. Ordinary people are daily and unselfconsciously producing sophisticated multi-media creations using devices like the computer, digital camera, video camera and synthesizer. As a result, the divide between artist and consumer is getting blurred and art is imperceptibly finding a place in our everyday life.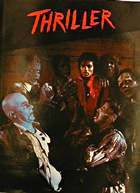 The 80s marked our shift into a predominantly visual culture and images have now become our dominant purveyor of messages The music video, as a blend of music, dance, film and computer graphics, is an iconic example of contemporary popular entertainment. It dates back to the 80s and many of the defining entertainers of that decade relied on it to make their careers. Such as Madonna, the media star par excellence, or Michael Jackson whose 1983 almost 14-minute-long video for "Thriller" established him as a dancer as well as a singer. In place of single-category stars (singer, dancer, instrumentalist, actor …), the music video created the multiple-categoried "entertainer" whose "star power" has gained the upper hand over his or her talent. Madonna started this trend and Lady Gaga with her famous "meat dress" is the latest in line.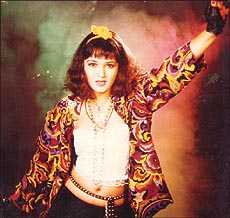 Music is now visual and the music video is now a recognized segment of the musical product as a whole. Websites such as YouTube, launched in 2005, are having a profound effect on the musical experience of the current generation. Lady Gaga's "Bad Romance" had over 3 billion views by the end of 2010. And the iTunes Store has also begun selling music videos for use on Apple's iPod
MTV India was launched in the 90s. Together with Channel V, MTV kick-started the creation of a hip modern youth culture in India. Music videos have created a new class of musicians and singers such as Sunidhi Chauhan and Sonu Nigam. They are young and exciting celebrities whom the younger generation can identify with. Thanks to the audio-visual medium "Indipop" as a genre has come into existence including Bollywood songs and dance within its ambit. Indipop is indigenous but trendy. It is part of an evolving global 'audio-visual' culture as reflected in the Oscars won by A. R. Rehman's Jai Ho.
The immense power of the combined audio-visual medium has inevitably lent itself to commercialization or even hypercommercialization as can be seen in the ubiquity of advertisements today. Everything is now an ad. Even sports players are ads, on the field and off it. Apart from the products they endorse, they also sell themselves as celebrities with great bodies, multi-million dollar earnings and a glamourous lifestyle. The power of the audio-visual medium has thus become the vehicle of a media culture which is the lens through which we experience every aspect of our lives including ourselves and others. It has made us very self-conscious establishing appearance as more important than reality, or rather appearance as reality. And yet when you enjoy something, be it music or an embrace, you close your eyes. You lose yourself in it. You become one with it and with yourself whereas the image culture divides you into two – yourself and your image.
More Photos